AMC was established in 1992 as an automation solution consultant for the label printing and label knitting industry. The company philosophy is to provide cost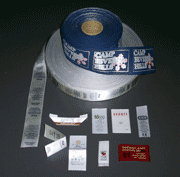 effective automation solution to the label industry.

Our technology of ultrasonic and numeric control has led AMC to develop, carry out and produce a new revolutionary machine for label industries as well as other custom design machine required by our customer.
As a total solution provider, AMC also specializes in full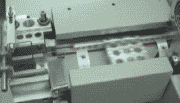 line of custom printing services for the apparel and textile industry in large or low order quantity. We can source and provide label material at the lowest price for the label manufacturer.
Please contact us for any of your label needs!
We are exploring oversea markets, if you want to be one of our agents or distributors, please email us or use the contact form.